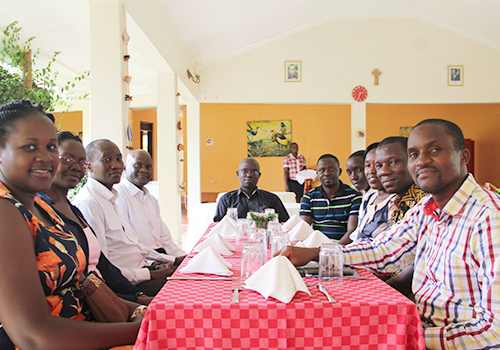 The Christian College Council Members
Our Story
Vision for Africa Intl. is an International Organization, whose goal is to provide education for needy children in Africa (at present mainly in Uganda), and to give them hope for the future.

With the help of many who have given donations, this dream has already become reality for several thousand children. The organization "Vision for Africa" was established in 2001 in Germany, and shortly after in Austria ("Vision für Afrika, VereinchristlicherNächstenliebe") and Switzerland ("Vision für Afrika").

There are also branches in the USA ("Vision for Africa USA") and Uganda ("Vision for Africa International") Vision for Africa International Christian College was established in 2012 by Maria Luise Prean-Bruni. The college has developed with her overall leadership and is licensed by NCHE.
We have trained a large number of east African in various professional fields. We also offer industrial training for our students as well as those from other institutes (MUBS, Buganda Royal, YMCA, Kyambogo among others).

Our graduates are found in major printing and media designing companies, hotels and other industries within the East African and European market.


Tourism and Hotel Management
Media Design & Printing and ICT
Fashion & Garment Design
Civil Engineering
Mechanical Engineering
Electrical Engineering